The Best Executive Director Training On the Web
Go From Cautious to Confident.Get the Mindset, Toolset, & Skillset to Run Any Nonprofit
Becoming a nonprofit Executive Director is hard!
The role can be scary, stressful, and really hard.
There's no instruction manual. You might worry, "What If I fail?" or "What if I'm not prepared?" or worse, "What if I mess things up?"
In my 20s, I was a full-time civil rights activist working for a brilliant guy. He was my boss, best friend, and mentor. But, he was not the best at being an Executive Director.
Meetings were a mess. No one had job descriptions. Accountability was lacking. It was frustrating. 
It turns out, I learned a lot about how to run an organization by watching it be done wrong.
So, when I got my first Executive Director job, I didn't want to make the same mistakes.
I wanted to excel at management and leadership, not just activism. I was terrified that I wasn't ready or that I would mess things up.
Worse than that, I had terrible imposter syndrome. Did I have the skills? The temperament? The right training?
I wish there had been a quick primer or course for me back then.
That's why I am committed to making sure other emerging leaders have what I didn't: a carefully crafted and framed body of wisdom and skills to prepare people for a really important job. There is no manual or training when you arrive as an ED.
This course fixes that.
After my class, I promise you it won't be sink or swim. Instead, you'll soar.
You'll impress your board, your staff, your stakeholders, and even yourself. And, you can put this course on your resume.
It may get you better jobs or better pay.
You won't need to read any books.
You won't need to get an advanced degree. I'm giving you a shortcut to start with a solid foundation from day one.
I've been in nonprofits for 25 years and served as Executive Director for four organizations.
I'm ready to share what I've learned with you.
If you are ready to:
-Take charge of your career and make more money
-Grow your skills and confidence
-Say goodbye to nagging doubts and imposter syndrome
-Change the world – by running the place!
-Become an expert (or Rockstar), not just another non-profit leader
You'll learn about board development, governance, finance, fundraising, compliance, operations, HR, leadership challenges unique to nonprofits.
No theory. No icebreakers or wasted time on fluff. Transform your career.
Enroll today.
Just to give you a taste of just a few of the 20+ Tools you'll get in the course:
*This course is about 6 hours of video time + handouts and text.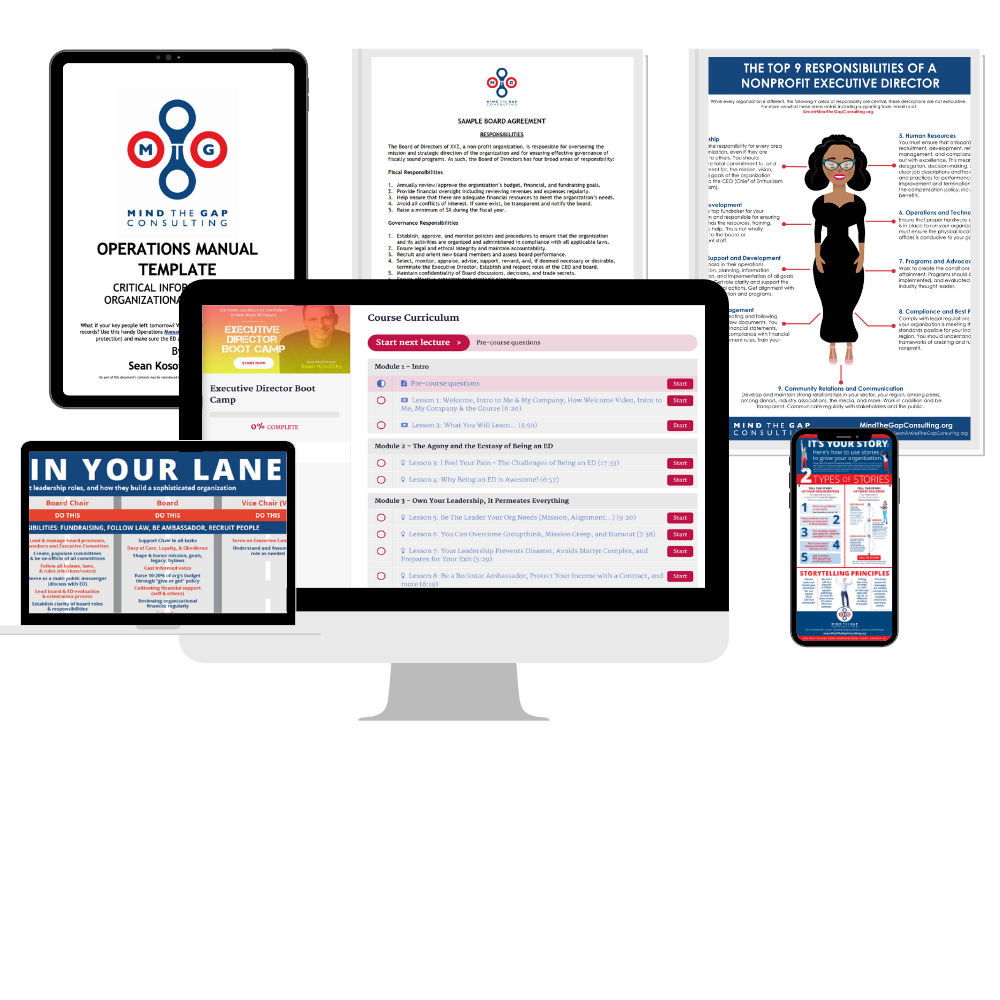 25+ Done for you Tools and Templates
This course is jam-packed with my most popular tools for making your job SO MUCH EASIER running a nonprofit. The tools I give you range from fundraising, board development, sample policies, checklists and more.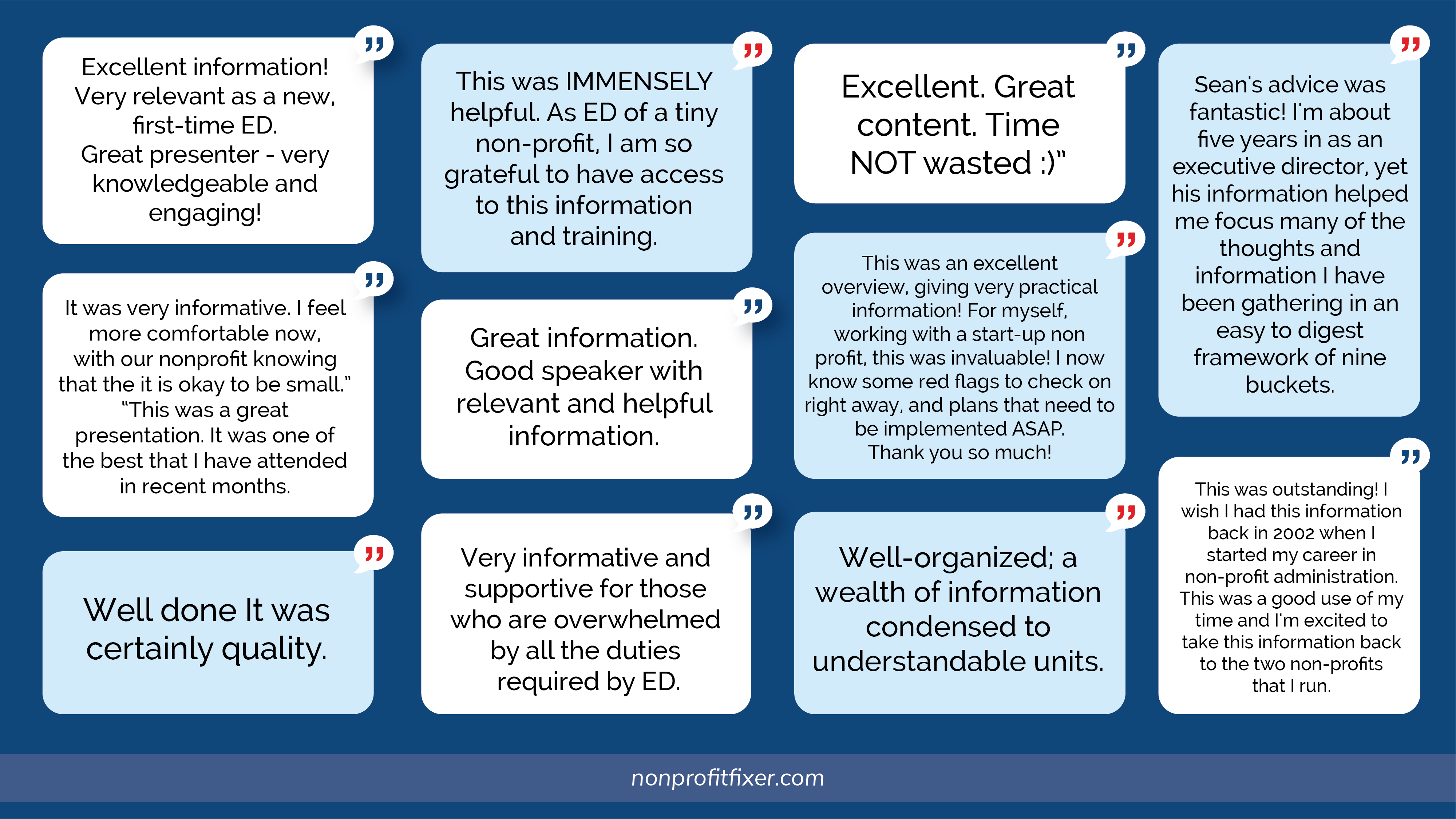 People love these lessons.
Here are just a few of the testimonials from people who have seen just one or two modules of the course! You will not be disappointed!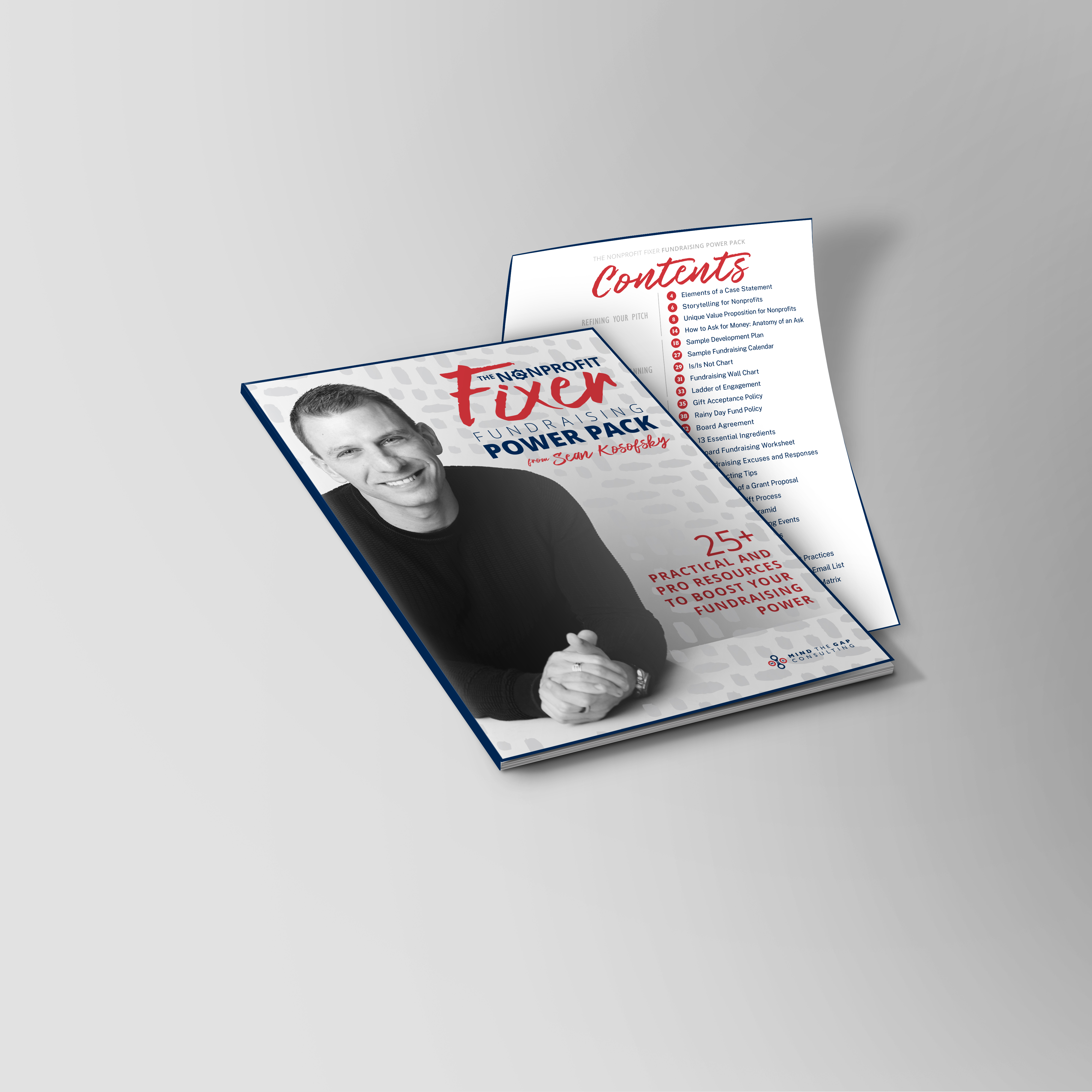 In 2019, I published my first fundraising book. It cut's right to the chase with 25 tools, templates, blog posts, and other checklists for fundraising. Each page is immediately useful in your fundraising.
When does the course start and finish?
The course content is complete, so no waiting for new content to "drop." You can begin immediately. This is a completely self-paced online course - you decide when you start and when you finish.
How long do I have access to the course?
You have 1 year to complete the course. I want you to get results and you want to get results. If I give you lifetime access you may never take the course. You have 12 months so get to it!!
What if I am unhappy with the course?
I don't want you to be unhappy! But here's the deal. I want you to actually give the course a try. If you complete 4 modules of the training and you still aren't happy, I will guarantee a full refund. But if you purchase the course and never try, the offer is not valid. We think this is fair. We spent a lot of time creating the course and we want you to try it. Again, the course is free if you aren't happy after giving it a try. You have 10 days to request a refund.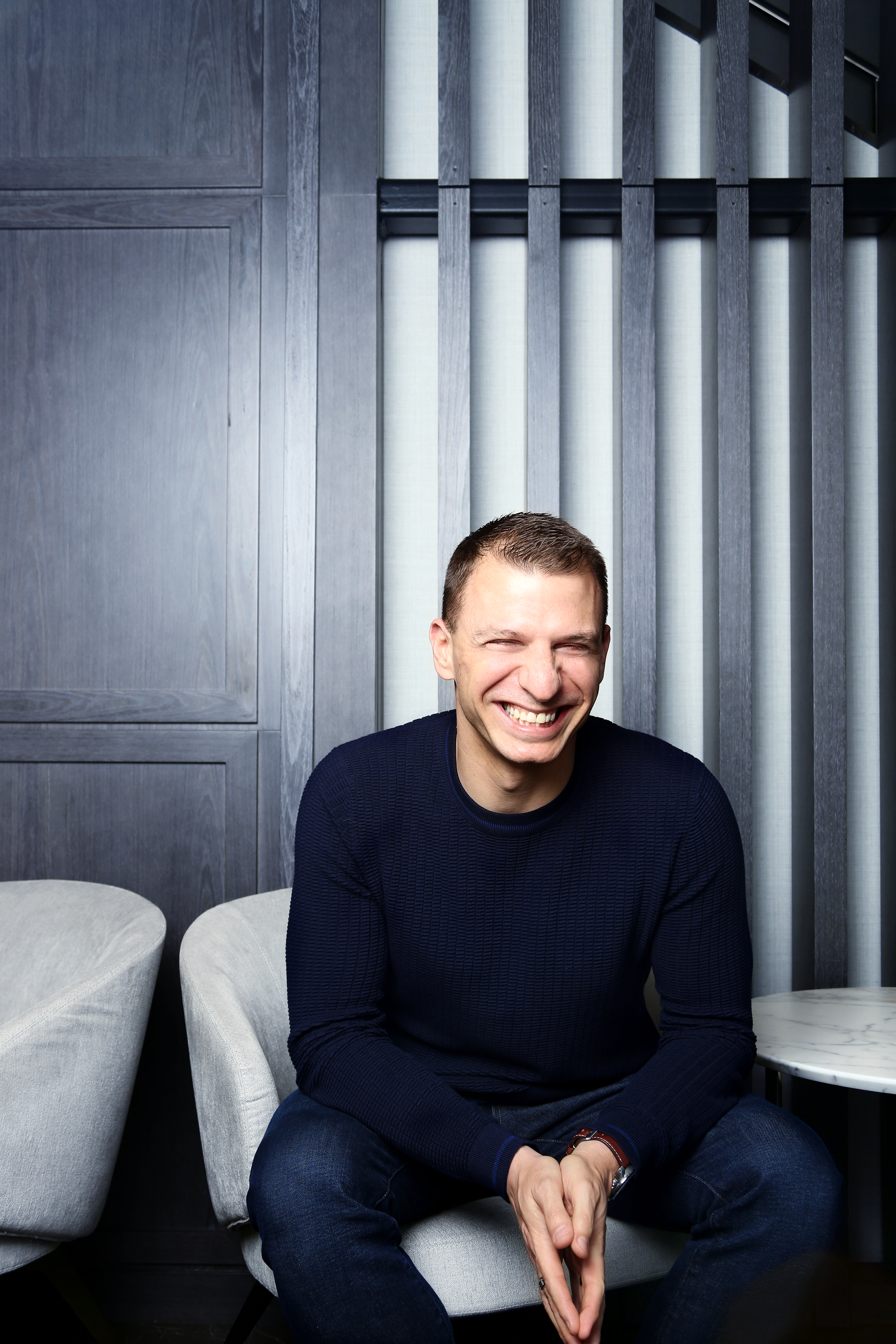 Your Instructor:
Sean M. Kosofsky,
The Nonprofit Fixer
Hi, I'm Sean, and I'm the Nonprofit Fixer! I've worked in nonprofit organizations since I was 16 (over 28 years).
I love nonprofits. I study nonprofits. I also lead and fix nonprofits. Whether its local, state or national - or charitable or political – I have helped grow and develop organizations of all kinds.
I've served as an Executive Director for 5 organizations.
I am a coach and consultant for boards, executive directors and activists of all stripes.
I've worked in communications, victim-services, civil rights, environment, policy, bullying prevention, lobbying, management, and much more.
I learned how to run a non-profit the hard way – by watching someone do it poorly.
I've also been thrown into the deep end and told to sink or swim.
I don't want that to happen to anyone else, so I have made it a commitment to my business to train people how to effectively fundraise and manage organizations for maximum impact.
I'm nationally known and respected, and I'm a really swell guy (just wait, you'll see!).
Best of all, I cut through the BS. My tools and trainings are straight-to-the-point, immediately useful, and chock-full of tips and tactics you can start using today.
Sean has raised millions of dollars for a wide variety of causes, community projects, political campaigns, and much more.
He is a published author of "Fundraising Power Pack"
I live in San Francisco with my husband Travis and my adorable dog Harry!